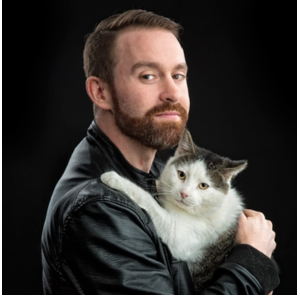 Justin Schlegel
Justin Schlegel is a comedy and radio superstar. He's performed at the world renowned Just For Laughs Comedy Festival in Montreal. Justin has worked with Dave Attell, Lisa Lamponelli and Harland Williams. You can hear Justin every weekday morning on Baltimore's number one morning show, 98 Rock's Justin, Scott and Spiegel.

Rob Maher
Rob Maher is a regional winner of  Comedy Central's Up Next Competition. He is a regular performer at the DC Improv and at Funny Bone's all the over the country. Rob is a recurring guest on Baltimore's 98 Rock, was featured on PBS's The Truth About Money and can be heard each week on his podcast,
The Rob and Joe Show
.  Rob's also had the fortunate opportunity to go overseas and perform for our troops. He's performed in 17 countries including Afghanistan, Japan, Kyrgyzstan, Turkey, Italy and Egypt.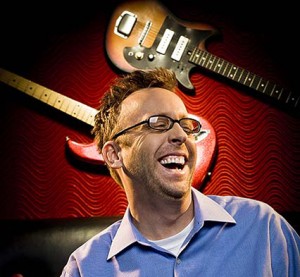 Joe Robinson
Joe Robinson is a regular contributor to "The Justin, Scott and Spiegel Morning Show" and also hosted the nighttime show "Irresponsible Radio" on 98 Rock. Joe is a former Arlington Drafthouse Comedian of the year winner. He is Magooby's Joke House and Baltimore Comedy Factory favorite. You can hear Joe every
Sunday
during football season hosting the Baltimore Ravens post game show on 98 Rock and hear him every week on his podcast,
The Rob and Joe Show
.

Tommy Sinbazo
Mixing a quick wit honed through years of Improv Comedy experience, raw honesty, and his own, odd outlook on life, Tommy Sinbazo has kept audiences laughing for over 12 years. You'll never know what Tommy's going to say next — mostly because he doesn't either. His high-energy, often off-the-cuff, act touches on topics ranging from relationships and childhood to masturbation and crafting.
Over the years, Tommy has been selected to perform at The Laughing Devil Festival in New York and The Laughing Skull Comedy Festival in Atlanta GA as well as The Hoboken Comedy Festival in Hoboken NJ and has worked with many great comics including Brian Posehn, Kevin Meaney, and Ralphie May.

Erik Woodworth

Erik is a rugby player, musician, comedian and father. His act is a hybrid of stand up and music. He's hosted more than 150 shows at bars, clubs, churches, company events, outdoor music festivals, and pretty much anywhere people want to laugh all over the Mid-Atlantic region.

Sean Gabbert

Washington, DC native, Sean Gabbert is both a professional actor and standup comedian, performing nationally, and recently internationally, at both professions. His comedy has been described as smart and raw and his acting has been described as explosive….He made the last part up but it could be true.

Franqi French
Franqi French is a talented comic (and singer) who perfectly balances her brash wit with a refreshing point of view. Ms. French has performed locally at Wits End, Capitol Fringe and the DC Improv. She competed against 48 other comedians in the District Comedy's March Madness contest and was crowned the 2014 winner. You can find her every Sunday on
Just Jokes Radio
.

Kim Ambrose

Kim Ambrose is a Baltimore Comedian, Birth Doula, Childbirth Educator & Massage Therapist who grew up in a family-owned funeral home. She loves dirty jokes, friendship, and true crime.
@WatchMeDoinThis

Dylan Meyer

Writer. Stand up comic. Actor. Giant.

Solé
Solé is multi-talented and the quintessential Renaissance woman. Not only is she an actress, rapper, poet, writer, artist, herbalist and philanthropist but she is also a Black Belt in Kung Fu, trained under Shifu Sean Sexton and world renowned Grand Master Dennis Brown. Solé is also the only member of our cast to have a Billboard Music Award. She, along with JT Money, won Rap Single of the Year in 1999 for "Who Dat."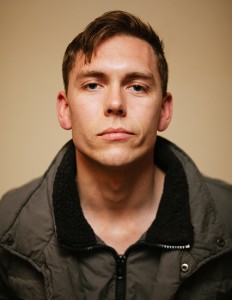 R.J. Jackson
RJ Jackson doesn't sleep. His company Lusty Logo Motive has been producing comedy and music videos at a rapid rate for the last two years. When not working on Die Laughing shows he's performing stand up or co-writing/directing sketches for the Baltimore comedy trio Tasteless Buds. Singer/song writer for the Maryland metal group Side With Villains; RJ is always a moments notice away from a nervous breakdown.

Tok Moffat

Hailing from South Africa – Tok is not your stereotypical African. Growing up in the suburbs of Washington, DC, attending Catholic schools and working with extremely anti-social engineers, he was driven to pursue his passion of making people laugh. Tok uses his comedic style of being witty, introspective and relatable to share his experiences growing up as the "weird" foreign kid (sounding like Carlton Banks) and his other many obstacles to "fitting-in". Tok is a regular at the DC Improv and Magooby's Joke House, and runs a weekly comedy showcase featuring local and national acts.

Katie Peusch
Katie serves as choreographer, audience coordinator and stage manager for each production. When you attend a performance, she is the one circulating among the audience, greeting each group and providing helpful hints about how you can participate in the show.

Chris Lycholat

When Chris Lycholat's not behind the soundboard for Die Laughing Productions, he's probably working at 98Rock in Baltimore behind the scenes scheduling music, producing commercials and making sure Justin doesn't burn the building down. He also co-hosts a wrestling podcast called The Rough House with Justin. Chris also does things without Justin, like read comic books, play with his cat and eat all of the pizza rolls.
@KiddChristoff
@RoughHouseSGW

Robby Robinson
Robby Robinson's behind-the-scenes contributions include sound effects/sound design, photo editing, writing assistant, promotions and graphic design. His video montages are prominently featured in "The Last Laugh", "The Newly Dead Game", "SuperHero Homicide" and "Back to the 80's". Robby was a producer/contributor on "Irresponsible Radio" and is currently the producer for
The Rob and Joe Show
. He's been a professional graphic designer and copywriter for 30 years.